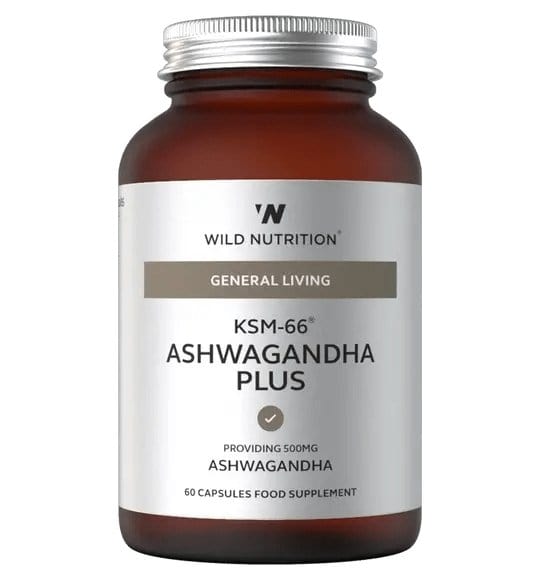 Wild Nutrition KSM-66 Ashwagandha Plus - 60 Caps
€ 25.35 EUR
Regular price
€ 26.95 EUR
KSM-66 Ashwagandha Plus
This product provides Ashwagandha, an adaptogenic botanical that can help support both mind and body. Sustainably sourced from the southern regions of India.
30 days supply.
Ashwagandha - Key Benefits
Supports psychological function
Ashwagandha helps support mental function, helping to maintain a positive outlook.


Supports demanding physical activity
Ashwagandha is an adaptogen known to help maintain energy levels and contribute to optimal sports performance and endurance - we particularly recommend this if you have a very physically active job or hobby.


Supports physical and mental wellbeing
Ashwagandha invigorates the body, helping you feel more energetic, and helps maintain mental function, including memory, learning and recall.


Supports normal fertility and reproduction
Ashwagandha supports male sexual function and sperm mobility. This botanical also helps maintain the health of the female reproductive organs.

Directions
2 capsules taken together.
Any time of day.
Do not exceed the recommended intake.