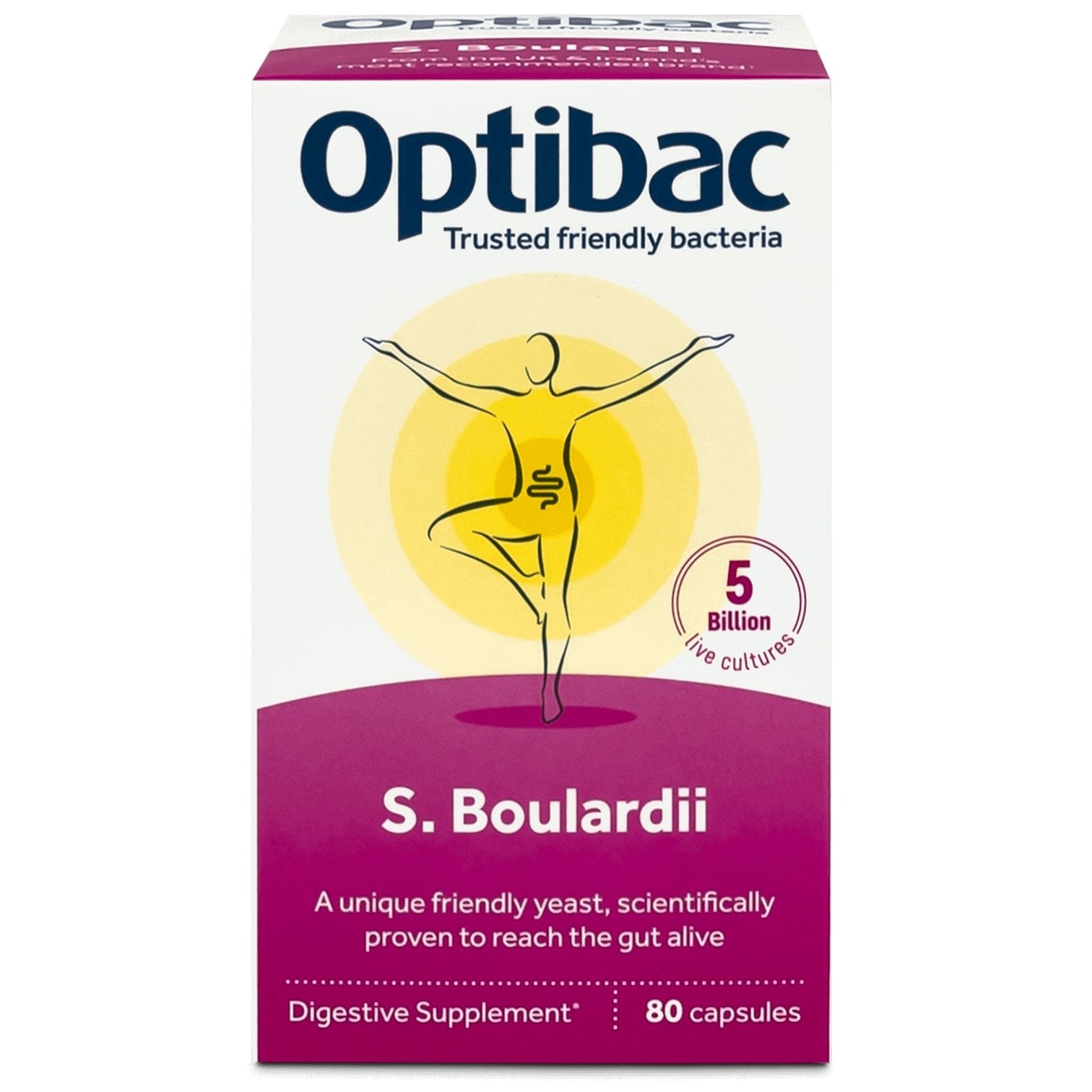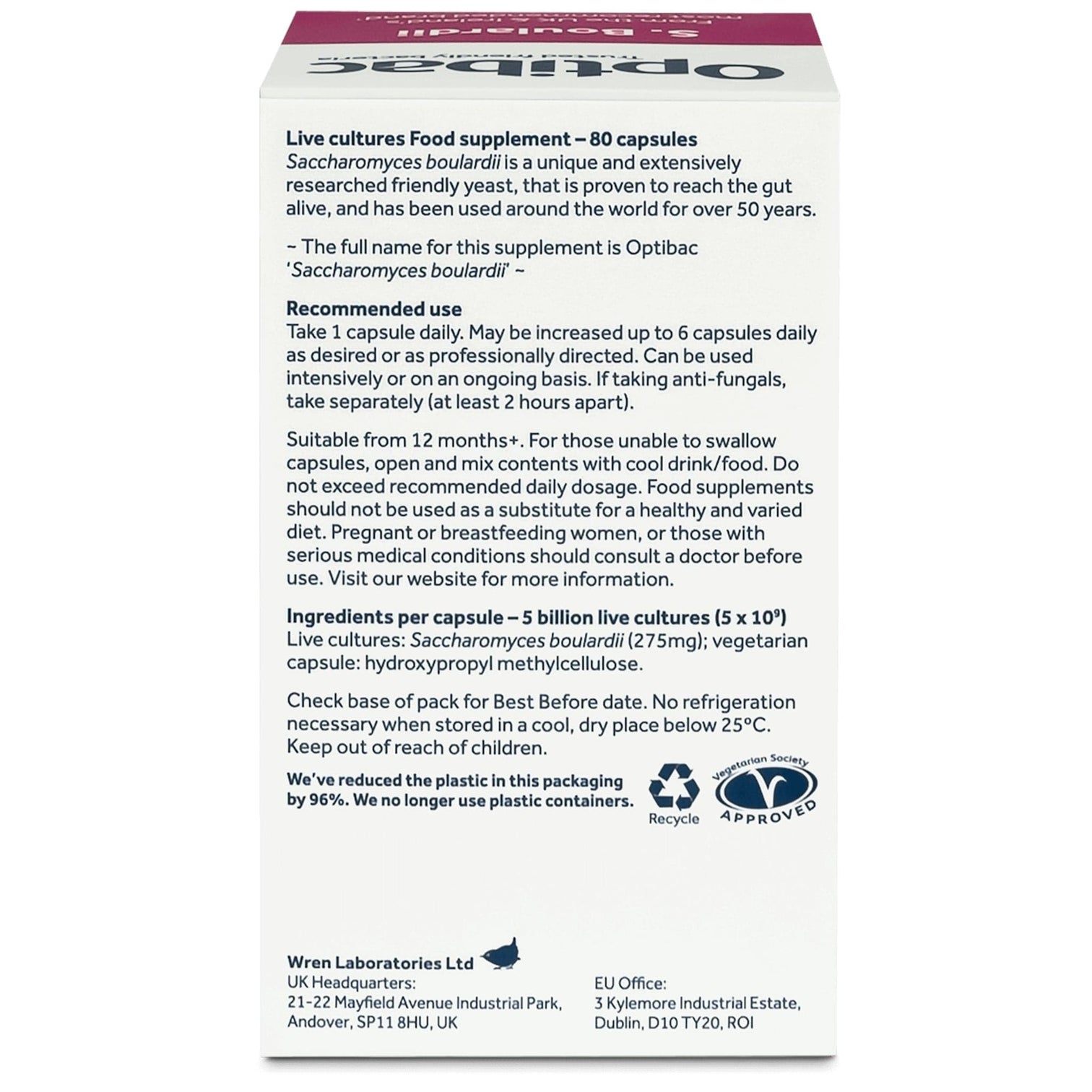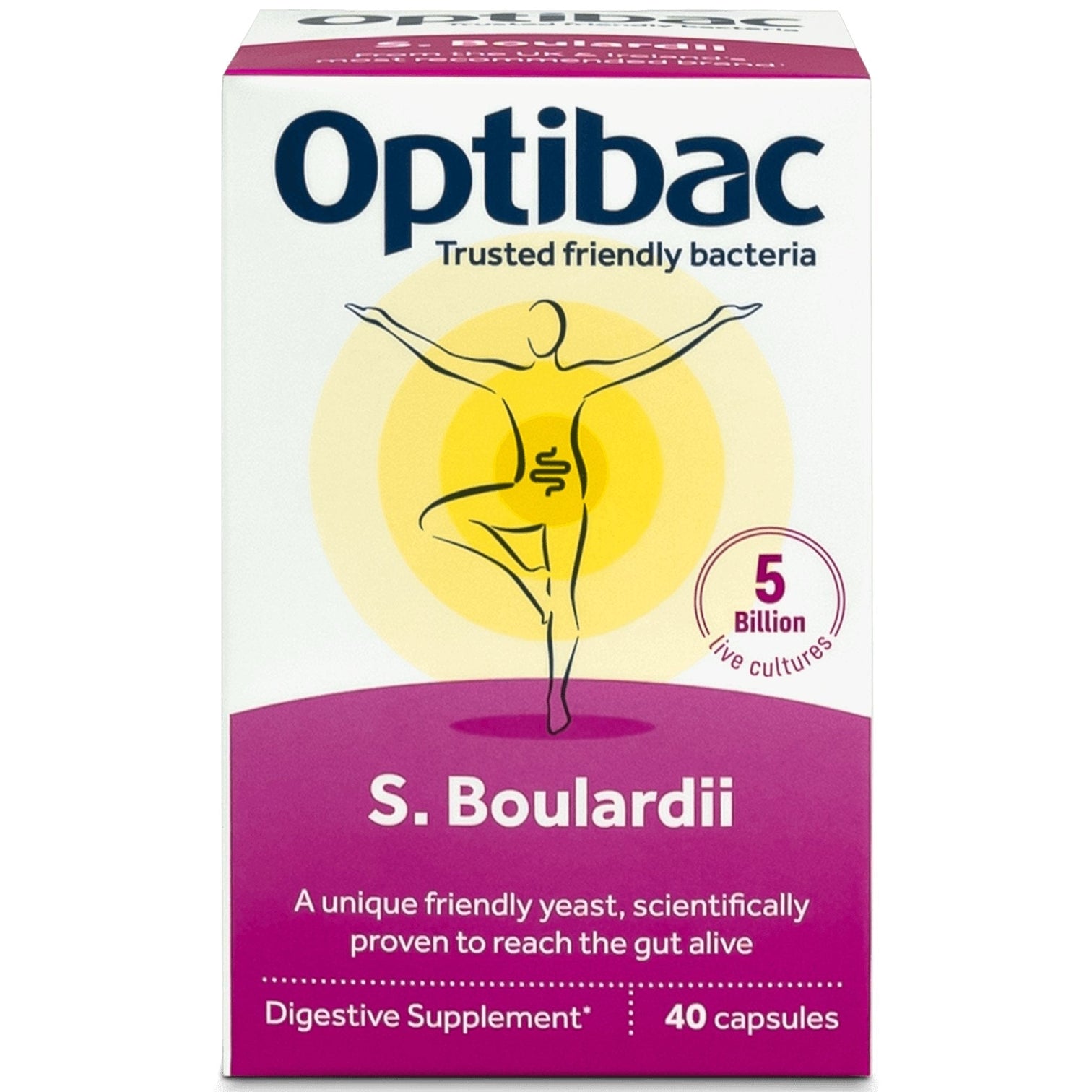 Optibac Saccharomyces Boulardii 5 Billion - 40/80 Caps
€ 31.75 EUR
Regular price
€ 36.95 EUR
Live cultures supplement with friendly yeast Saccharomyces boulardii
High quality, well-researched live cultures supplement containing the internationally acclaimed strain, Saccharomyces boulardii
The strain Saccharomyces boulardii is a transient, friendly yeast, and has been researched for diarrhoea, IBD and Candida.
'Saccharomyces boulardii' is often recommended to help calm an inflamed or damaged digestive system, and has a proven track record in alleviating diarrhoea symptoms. It is also recommended for Candida.

✔ EXTREMELY WELL-RESEARCHED - Saccharomyces boulardii is a highly researched, internationally acclaimed strain of friendly yeast, proven to reach the gut alive and complement the body's natural bacteria
✔ HIGH QUALITY – Made with natural ingredients, and completely free from added sugars, colours and flavours, this high-quality strain has been used safely around the world for more 50 years. Recommended for daily use, or as needed.
✔ GUARANTEED BILLIONS - Each sachet provides the highest quality viable friendly bacteria at 5 billion CFU. Billions count guaranteed until date of expiry.
✔ NO REFRIGERATION - Shelf-stable friendly bacteria supplement. Optibac uses only the highest quality bacteria, tested to ensure potency at end of shelf life. Does not require refrigeration. Store in a cool, dry place below 25°C and out of direct sunlight.
✔ VEGAN-FRIENDLY - Suitable for vegans, vegetarians, and for those on gluten-free and dairy-free diets. Suitable from 12 months+.
✔ Now in our new eco-conscious packaging – we hope you like the new look!
Enhanced Preparation & Usage
 Adults: take one to four capsules initially, and up to six capsules daily; or as professionally directed. 
Children (one year and over): take in smaller doses. For children the dosage can be lowered. For anyone unable to swallow capsules, the capsule can be opened and the contents mixed with cold food or drink.
Safety Information

Do not exceed recommended daily dosage. This is a food supplement and is not intended to diagnose, treat, cure or prevent any disease. Food supplements should not be used as a substitute for a healthy lifestyle and varied diet.
Live cultures are not recommended for those with serious medical conditions. If you are taking any medications or have a serious medical condition, consult a doctor before use. Keep out of reach of children.
Optibac supplements will not cause dependency and may be used on an ongoing basis.
Full Ingredients List 
Live cultures: Saccharomyces boulardii (250mg); vegetarian capsule: hydroxypropyl methylcellulose