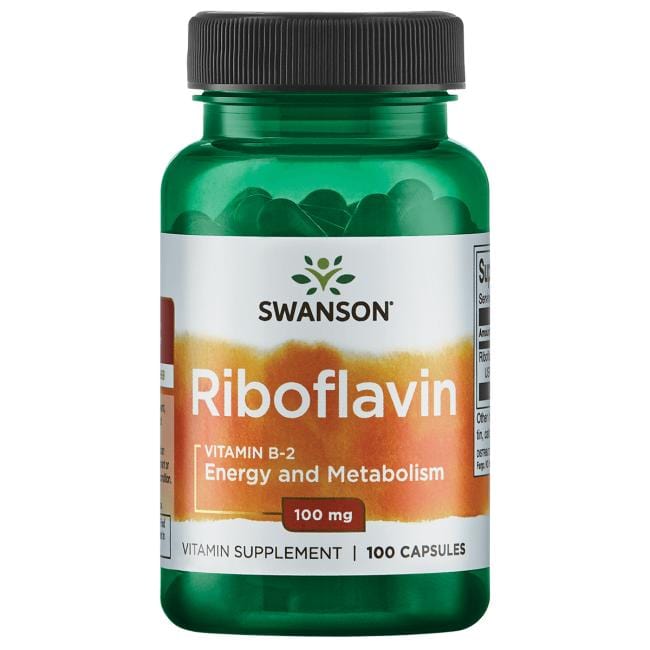 Swanson Vitamin B-2 (Riboflavin) 100mg -100 Caps
€ 14.25 EUR
Regular price
€ 14.95 EUR
• This important vitamin has a wide range of beneficial effects on human health.
• Promotes tissue repair, proper functioning of the thyroid gland, eye health, good vision and much more.
• Each capsule delivers 100 mg of riboflavin in a convenient form.
Daily intake of vitamin B-2 will help you keep your body in perfect shape! Riboflavin is essential for maintaining the human body in good health. It is well-known for its key role in the proper thyroid gland function. Moreover, vitamin B-2 is of major significance for the energy metabolism, proper tissue repair, as well as excellent vision. Our capsules meet the highest nutritionist standards and each of them will supply you with 100 mg of potent and pure riboflavin.
Supplement Facts
Serving Size 1 Capsule
|   | Amount Per Serving | % Daily Value |
| --- | --- | --- |
| Riboflavin USP (vitamin B-2) | 100 mg | 5,882% |