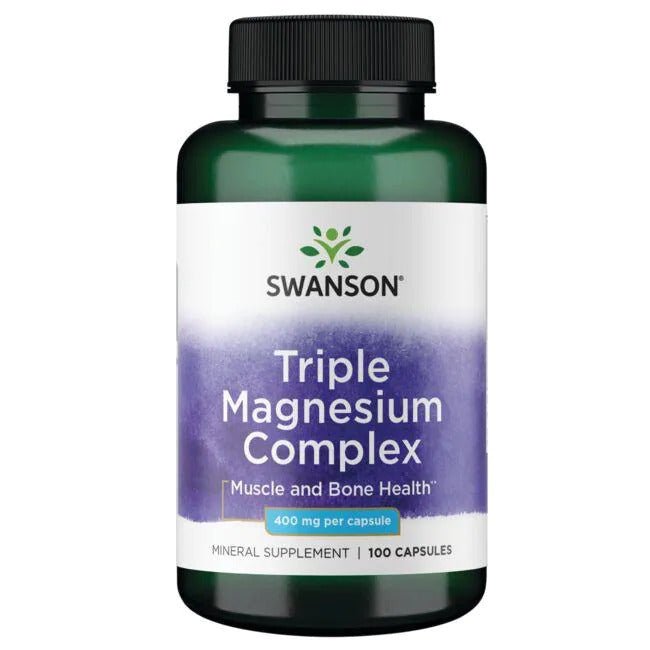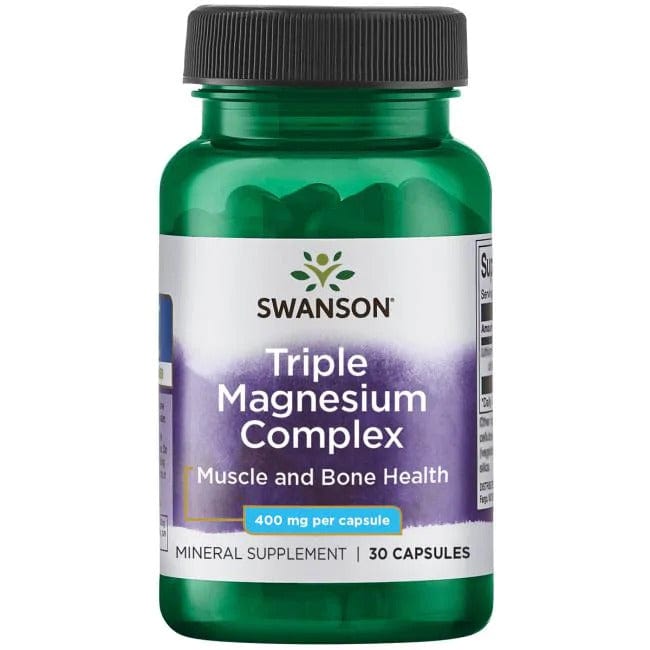 Swanson Triple Magnesium Complex 400mg 100 Caps
• Contains magnesium oxide, citrate, and aspartate for maximum bioavailability.
• Promotes muscle and bone health, and improves the cardiovascular and nervous systems function.
• Supplies your body with this vital mineral throughout the day.
Swanson Triple Magnesium Complex is a natural support for strong muscles and bones. This essential mineral also promotes cardiovascular health and contributes to the proper functioning of the nervous system. Magnesium is a key element of an adequate everyday diet and its supplementation is recommended to all who want their body strong and healthy. Our unique formula meets you magnesium requirements throughout the day via three different sources, thus promoting an optimal bioavailability.
Supplement Facts
Serving Size 1 Capsule
|   | Amount Per Serving | % Daily Value |
| --- | --- | --- |
| Magnesium (from magnesium oxide, magnesium citrate, magnesium aspartate) | 400 mg | 100% |
*Daily Value not established.