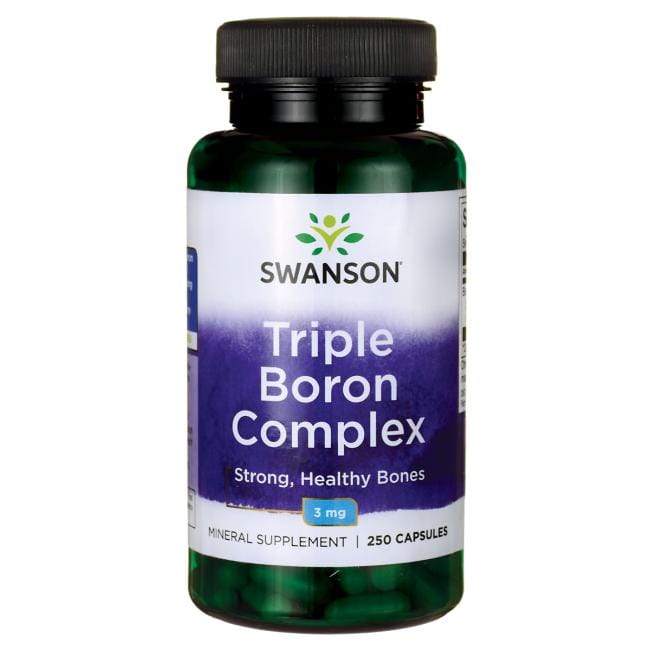 Swanson Triple Boron Complex 3mg 250 Caps
€ 15.95 EUR
Regular price
€ 16.95 EUR
Special combination of three forms of boron for maximum bioavailability

Secures incredible mineral support for healthy and strong bones

Includes boron citrate, aspartate and glycinate
Take advantage of the vital mineral support of Swanson Triple Boron Complex if you want to have strong and healthy bones! This mineral, which is not so popular but plays an important role in maintaining healthy bones, can hardly be delivered through your daily regimen. Our special formula combines three forms of boron (citrate, aspartate and glycine) to provide maximum bioavailability.  
Supplement Facts
Serving Size 1 Capsule
|   | Amount Per Serving | % Daily Value |
| --- | --- | --- |
| Boron (tri-boron complex from citrate, aspartate and glycinate) | 3 mg | * |
*Daily Value not established.