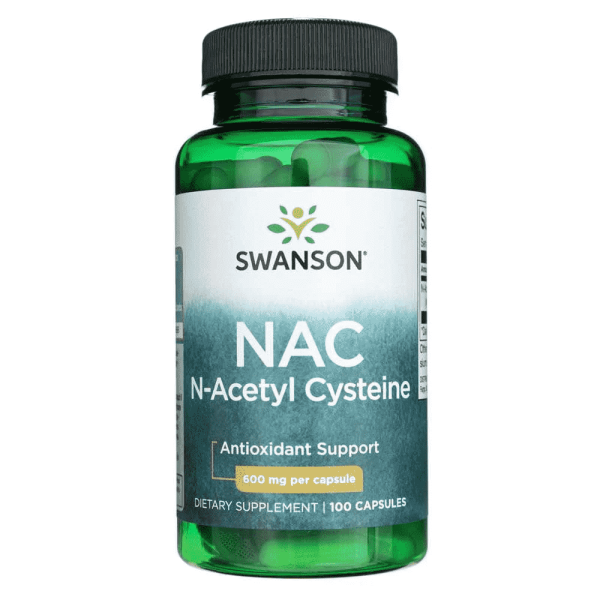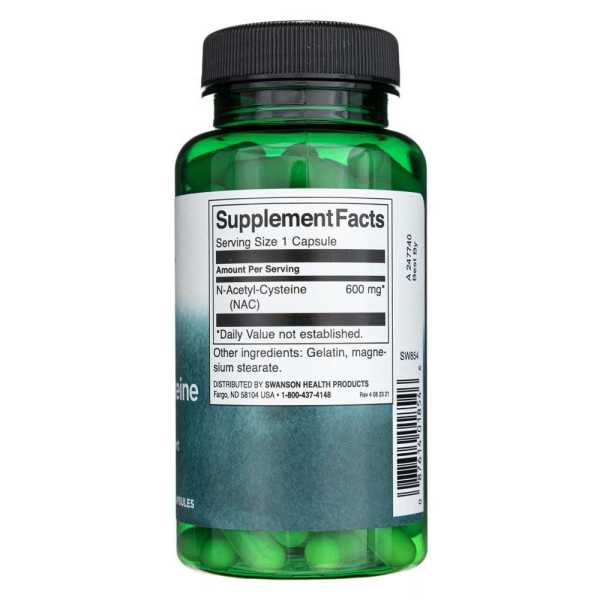 Swanson - NAC 600mg 100 Caps
€ 21.95 EUR
Regular price
€ 24.95 EUR
• Supports healthy respiratory function
• Potent antioxidant that supports liver health and detoxification pathways
• NAC helps replenish glutathione, a critical component of the body's defense system
Breathe easier with NAC! This unique derivative of the amino acid L-cysteine is trending, and for good reason. It offers potent support for both respiratory health and detoxification. Swanson NAC offers 600 mg N-acetyl cysteine per serving to support multiple systems for total-body health. NAC (N-acetyl cysteine) promotes healthy respiratory function through its antioxidant properties. NAC also stimulates production of glutathione, the body's master antioxidant.
Healthy glutathione levels help the body fight oxidative stress from free radicals, support immune system function and may even promote healthy aging. NAC also supports healthy levels of glutamate, a neurotransmitter that is central to learning, behavior and memory. Additionally, NAC and glutathione support the body's detoxification pathways for healthy liver function. Support your lungs, liver, immune health and more with NAC from Swanson.
Supplement Facts
Serving Size 1 Capsule
|   | Amount Per Serving | % Daily Value |
| --- | --- | --- |
| N-Acetyl Cysteine (NAC) | 600mg | * |
*Daily Value not established.
Other ingredients: Gelatin, magnesium stearate.

Suggested Use: As a dietary supplement, take one capsule per day with water or as recommended by your healthcare provider.