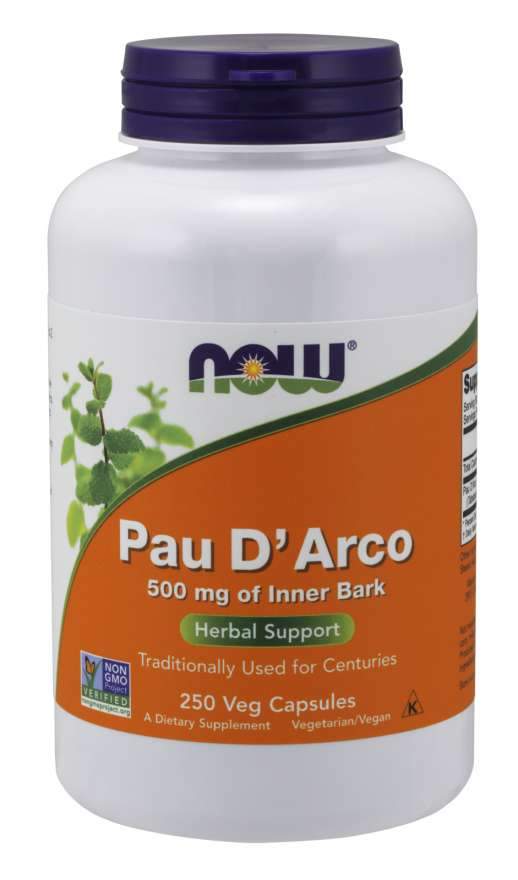 Now Foods Pau D'Arco 500 mg - 250 Veg Capsules
PRODUCT DESCRIPTION
Large 250 Pack Size
500 mg of Inner Bark
Traditionally Used for Centuries
Pau D'Arco is derived from the inner bark of tabebuia trees, which are native to the Amazonian rainforest. Pau D'Arco has been used by traditional herbalists for centuries. This traditional use is supported by the more recent discovery of many active compounds including lapachol and beta-lapachone.
500 mg of Inner Bark
Vegan
Diary Free
Gluten Free
Herbal Support
Traditionally Used for Centuries
A Dietary Supplement
Botanicals/Herbs
Family Owned Since 1968
GMP Quality Assured
SUGGESTED USAGE & STORAGE
Take 2 capsules 1 to 2 times daily as needed.
Store in a cool, dry place after opening.