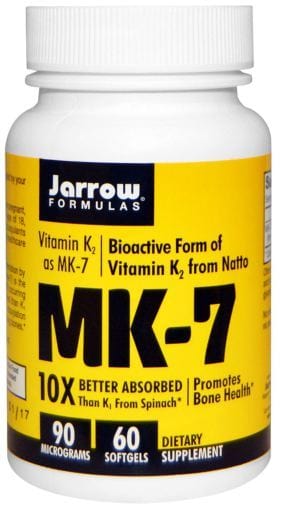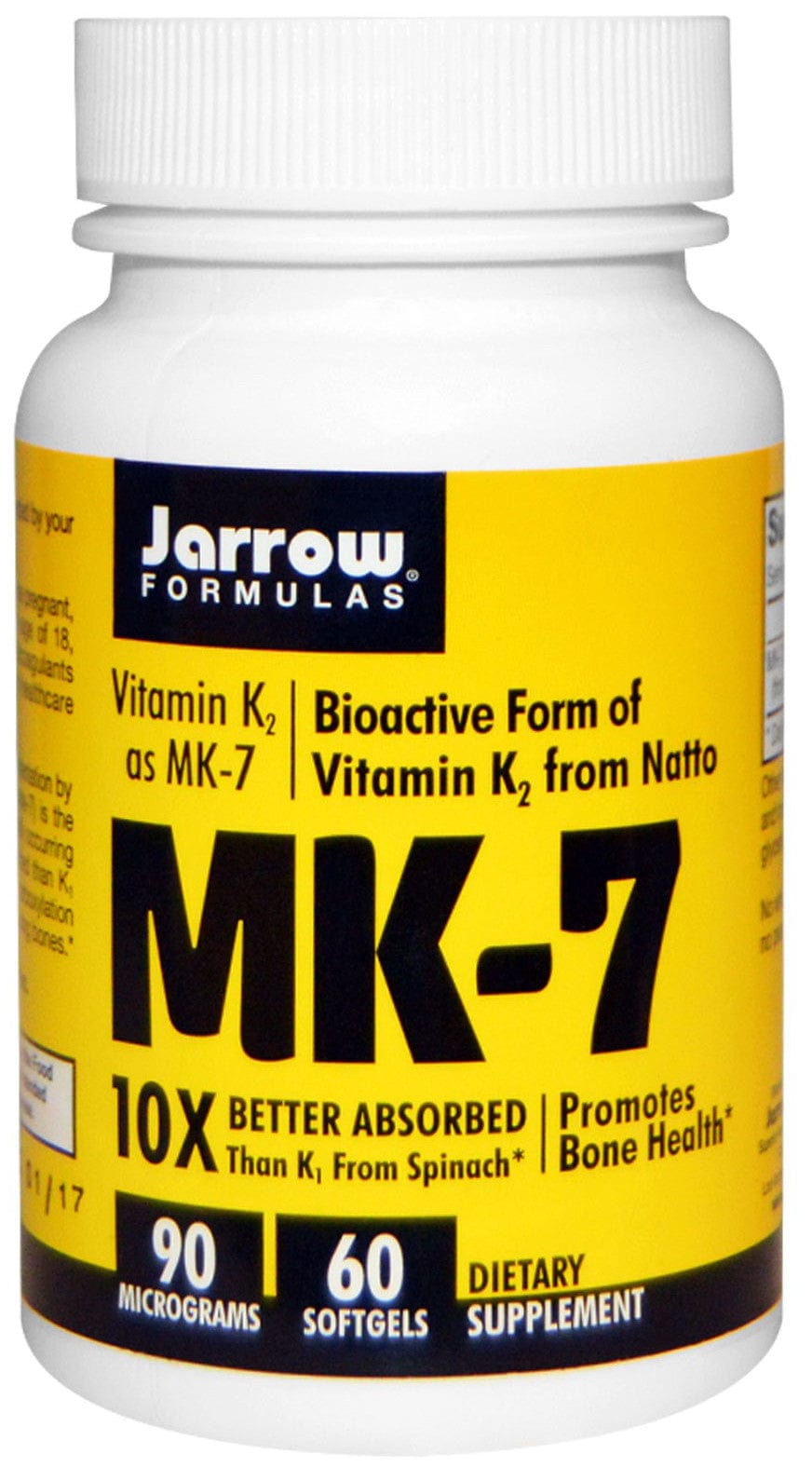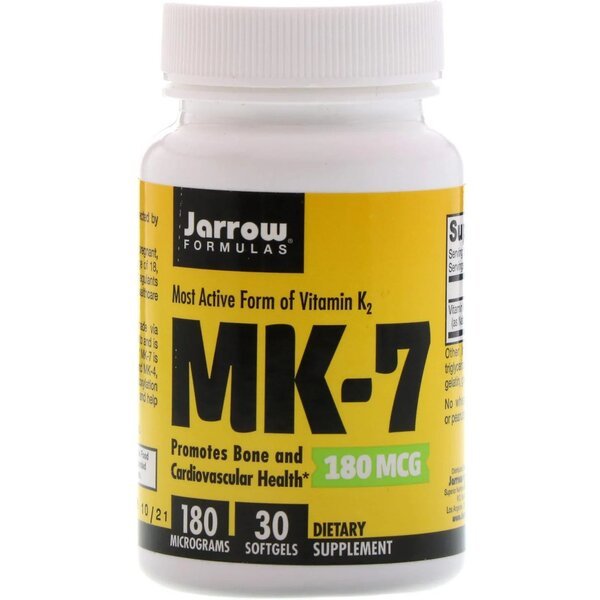 Jarrow Formulas - Vitamin K2 MK-7 - 90mcg - 60 softgels
Description
Most Active Form of Vitamin K2
Supports Bone and Cardiovascular Health
VitaMK7

®

Dietary Supplement
Jarrow Formulas® MK-7 is naturally made via fermentation by Bacillus subtilis subsp. natto and is much better absorbed than K1 from spinach. MK-7 is a longer-acting form of vitamin K vs. K1 and MK-4, and better supports carboxylation of specific proteins needed to build bones and support cardiovascular health.
Suggested use
Take 1 softgel per day or as directed by your qualified healthcare professional.
Other ingredients
Non-GMO medium chain triglycerides and olive oil. Softgel consists of bovine gelatin (BSE-free), glycerin, purified water and organic caramel.
No wheat, gluten, soybeans, dairy, egg, fish/shellfish, or peanuts/tree nuts.
Warnings
If you have a medical condition, are pregnant, lactating, trying to conceive, under the age of 18, or taking medications (especially anticoagulants [e.g. warfarin/Coumadin]), consult your healthcare professional before using this product.
Keep out of the reach of children.
Store in a cool, dry place.