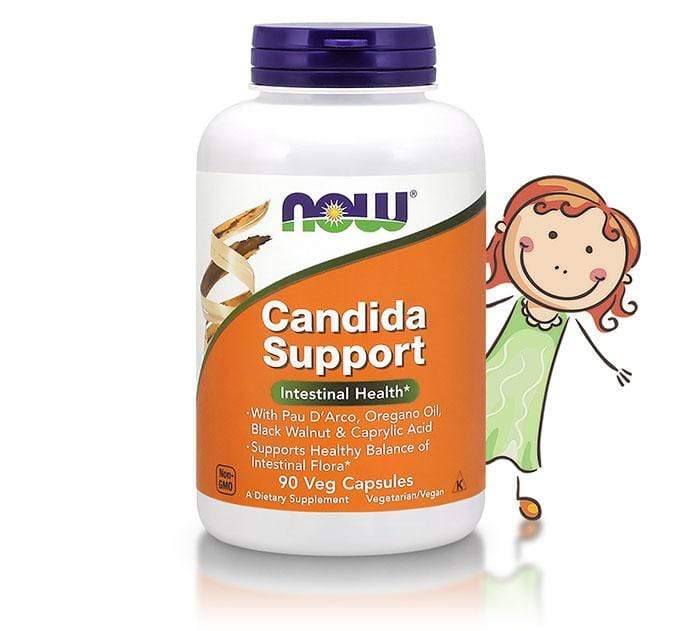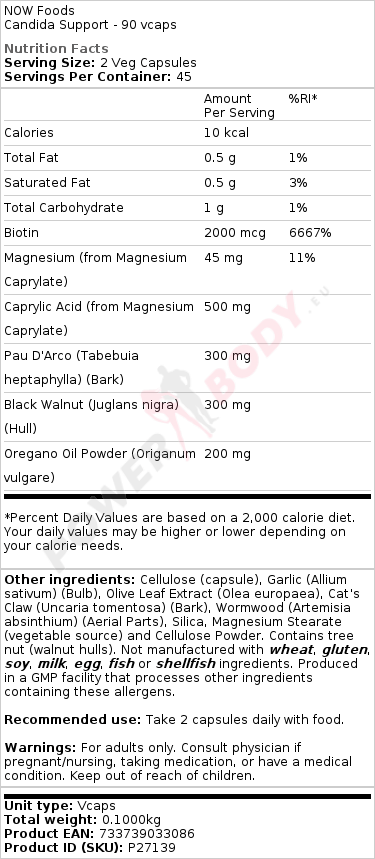 Now Foods Candida Support - 90/180 Veg Capsules
PRODUCT DESCRIPTION
With Pau D'Arco, Oregano Oil, Black Walnut & Caprylic Acid
Supports Healthy Balance of Intestinal Flora*
Candida albicans is a naturally occurring yeast that typically resides in the gut as part of the normal gut flora.
Candida Support is a combination of traditional herbal ingredients (pau d'arco, black walnut and oregano oil), biotin (a B-complex vitamin) and caprylic acid (a naturally occurring fatty acid derived from plant oils) that may help to support a healthy balance of intestinal bacteria.* Although Candida Support is not meant to clear Candida albicans from the gut, it can help to support a healthy balance of intestinal flora.
 Description
Intestinal Health
With Pau D'Arco, Oregano Oil, Black Walnut & Caprylic Acid
Supports Healthy Balance of Intestinal Flora
Non-GMO
A Dietary Supplement
Vegetarian/Vegan
Gluten Free
Dairy Free
Kosher
Probiotics/Enzymes/Digestive
Family Owned Since 1968
GMP Quality Assured
SUGGESTED USAGE & STORAGE
Take 2 capsules daily with food.