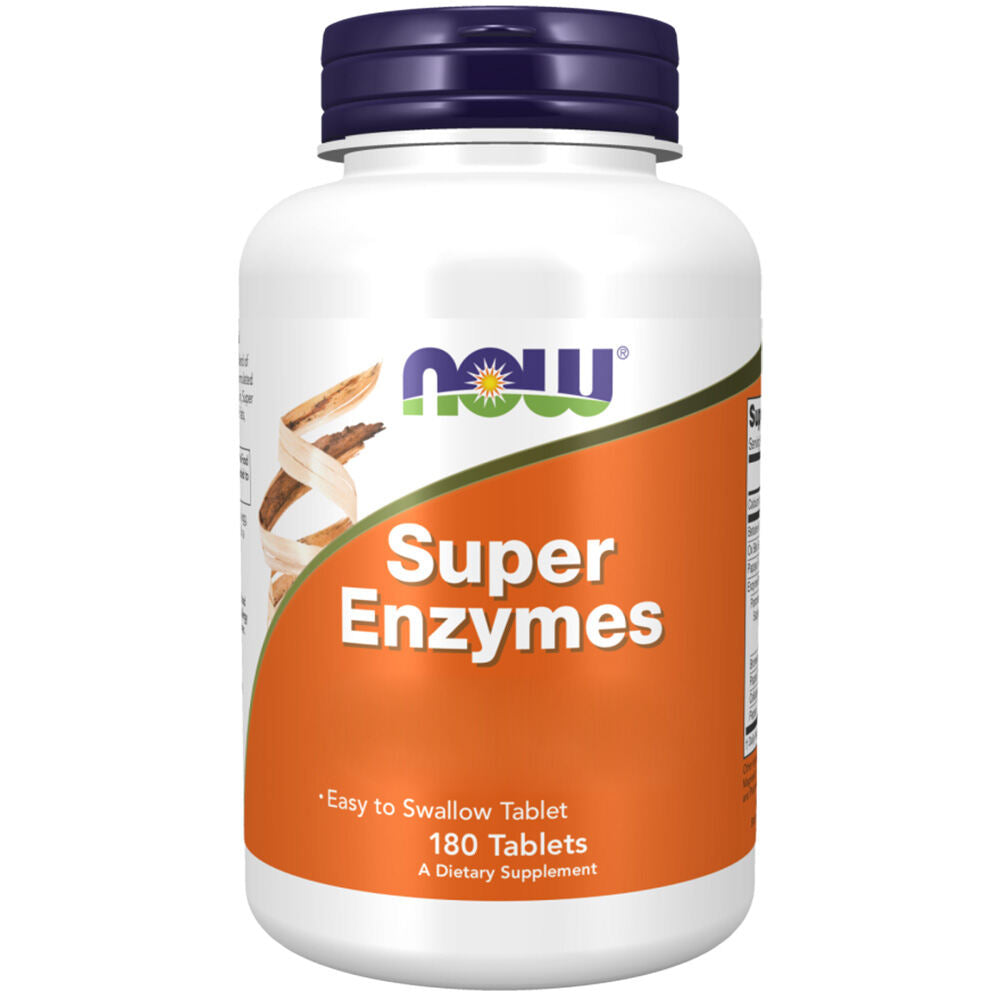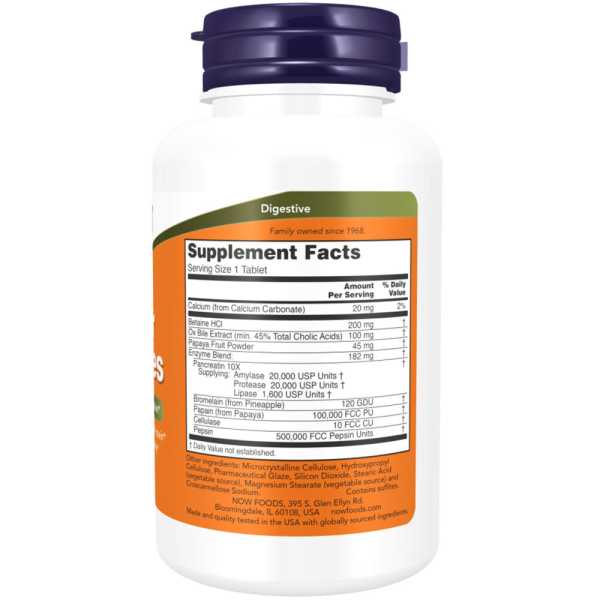 Now Foods Super Enzymes Digestive - 180 tabs
Now Foods Super Digestive Enzymes - Large 180 Tabs Pack.
Description
Supports Healthy Digestion
Breaks Down Fats, Carbs & Protein
Optimises Nutrient Availability
Digestive
NOW Super Enzymes is a comprehensive blend of enzymes that supports healthy digestion. Formulated with bromelain, ox bile, pancreatin and papain, super enzymes helps to optimise the breakdown of fats, carbohydrates and protein.
Suggested use
Take 1 capsule with a meal.
Other ingredients
Cellulose, gelatin (capsule), magnesium stearate (vegetable source) and silica.
Contains Sulfites.
Not manufactured with wheat, gluten, soy, milk, egg, fish, shellfish or tree nut ingredients.
Supplement Facts
Serving Size:

 

1 Capsule
 
Amount Per Serving:
% Daily Value
Betaine HCI
200 mg
**
Ox Bile Extract (min. 45% Total Cholic Acids)
100 mg
**
Papaya Fruit Powder
45 mg
**
Pancreatin 11X
Supplying:
Amylase 37,000 USP Units
Protease 37,000 USP Units
Lipase 2,960 USP Units
134 mg
**
Bromelain (from Pineapple) (120 GDU)
40 mg
**
Acid Stable Protease (Aspergillopepsin) (50 SAPU)
10 mg
**
Papain (from Papaya) (100,000 FCC PU)
2 mg
**
Cellulase (10 CU)
0.1 mg
**
*Daily Value not established.