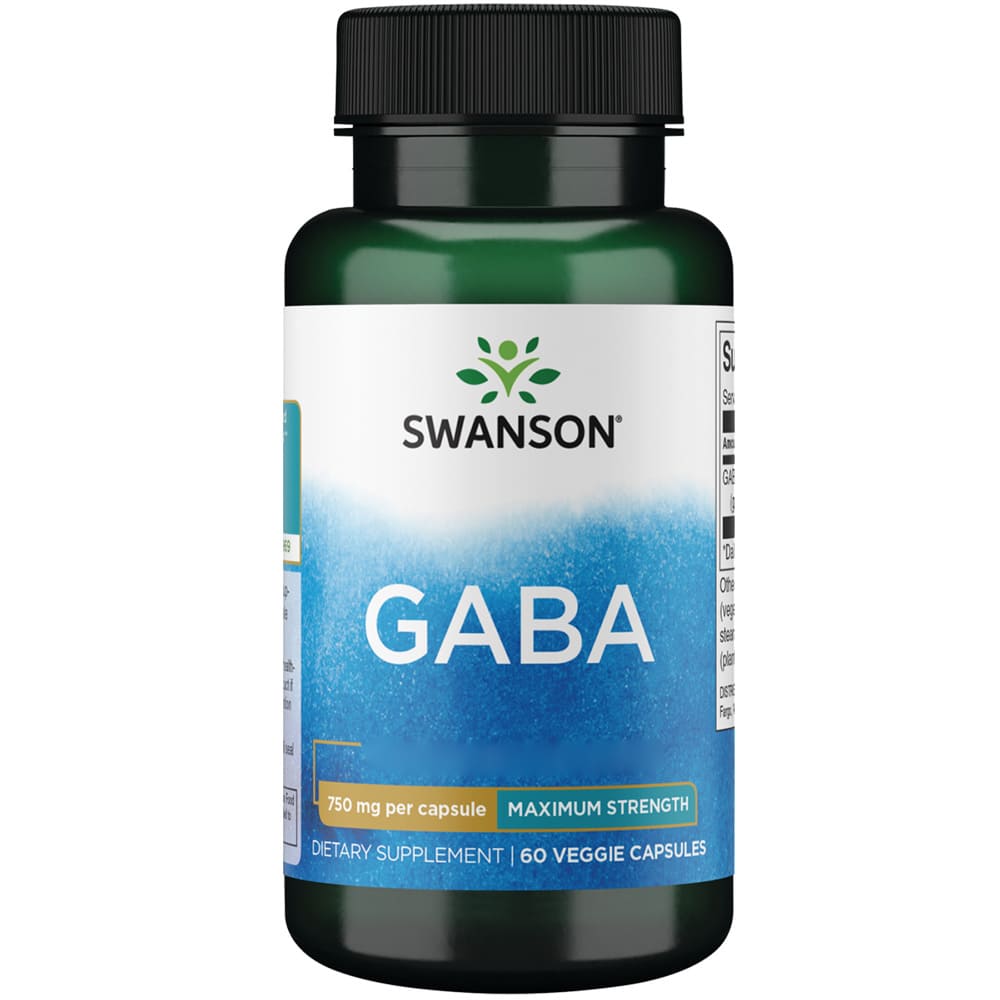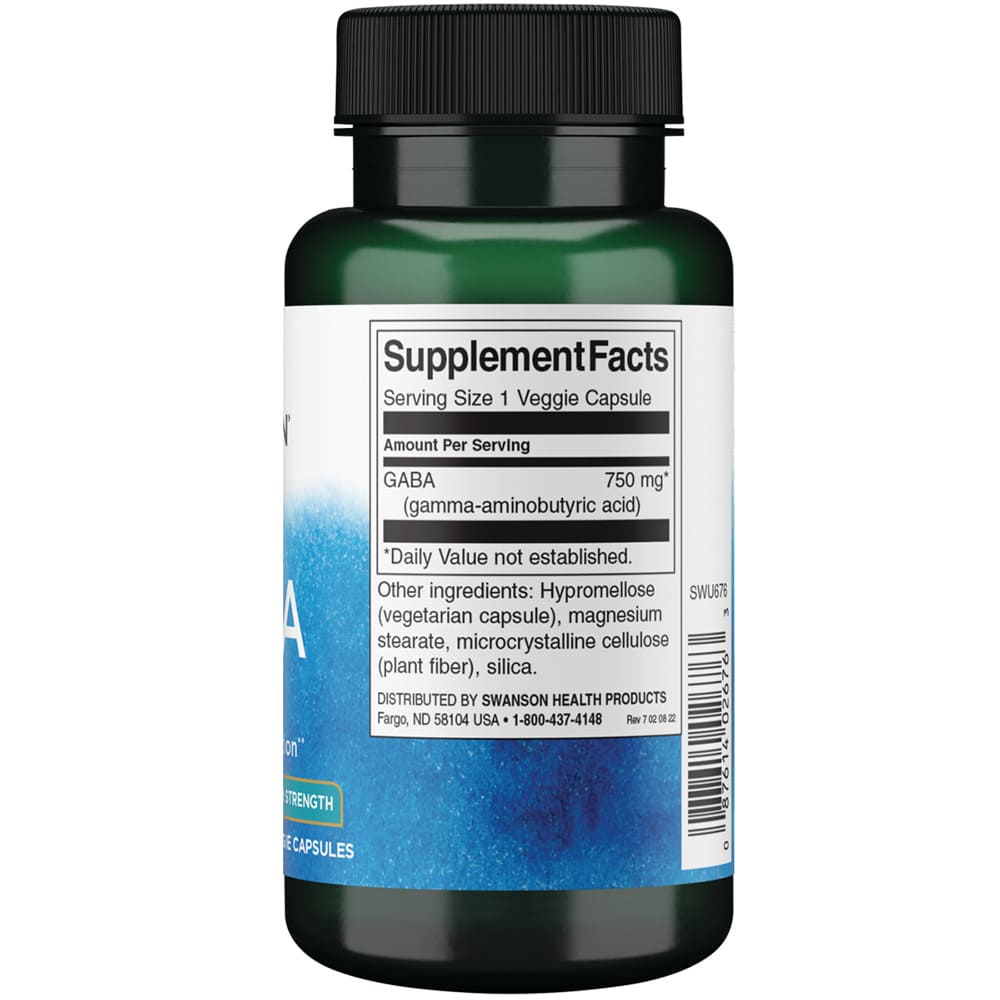 Swanson GABA Maximum Strength 750mg - 60 Caps
Maximum strength GABA (Gamma Aminobutyric acid) from Swanson Ultra

Improves sleep in a natural way

Each veggie capsule delivers 750 mg of GABA 
Swanson Ultra presents the new Max Strength GABA (Gamma Aminobutyric acid), a natural supplement for fighting tension and stress. GABA is a chemical which is made in the brain from glutamine and glucose. It acts as a calming neurotransmitter in the central nervous system, thus having beneficial effect on our response to stress, reducing the excitability levels and easing tension. For many people GABA is also effective product for deep and healthy sleep. Our new Maximum Strength GABA contains recommended quantity of 750 mg in each veggie capsule.
Supplement Facts
Serving Size 1 Veggie Capsule
|   | Amount Per Serving | % Daily Value |
| --- | --- | --- |
| GABA (gamma-aminobutyric acid) | 750 mg | * |
*Daily Value not established.