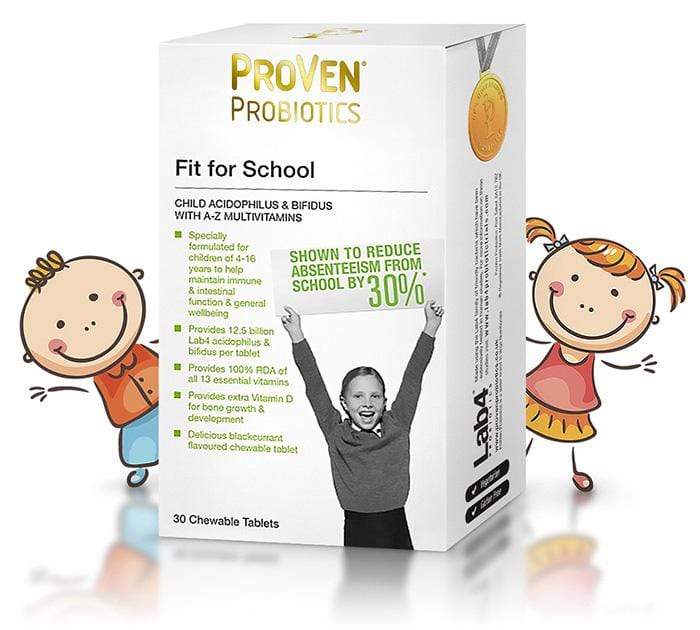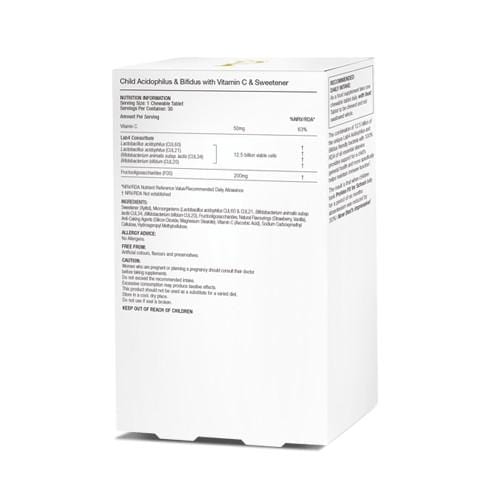 ProVen Probiotics For Children (30 chewable tablets) - Fit for School with vitamin C
€ 17.95 EUR
Regular price
€ 18.95 EUR
For Children aged 4-16 years - With Vitamin C
Keeping kids healthy for school
Coughs and colds are the most common illnesses in Ireland, with adults suffering an average of 2-3 and children up to eight episodes a year. They are most common in the autumn and winter, peaking between November and March and they present an issue for both children and parents in terms of time off school and difficulties with childcare.
There is no cure for the common cold, the symptoms of which are usually caused by viral infections, meaning that antibiotics are not effective in treating them. The most effective way of helping to prevent coughs and colds is to support the immune system on an ongoing basis and friendly bacteria are increasingly being shown to help with this.
ProVen Probiotics' Fit for School chewable tablets have been specially formulated for children aged 4-16 years old to help maintain immune function and general wellbeing.
Fit for School chewable tablets have been developed with a delicious strawberry flavour to appeal to children, but with no added artificial colours, flavours or preservatives. The combination of 12.5 billion of the unique Lab4 acidophilus and bifidus friendly bacteria with vitamin C provides support for a child's general health and more specifically helps maintain immune function.
Driven by scientific research
ProVen Probiotics Fit for School was used in the ProChild study, which took place over a six month period. Those children taking Fit for School saw a 30% reduction in absenteeism from school due to coughs, colds and other upper respiratory tract infections (URTIs). The study also found that the duration of coughs and colds was halved in the children taking Fit for School and visits to the doctor and consequently prescription for antibiotics was reduced by 43%.
Good To Know:
Chewable tablets

Children 4 - 16 years

Suitable for Vegetarians

Gluten Free

No Dairy Ingredients

GMO Free