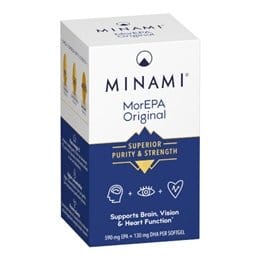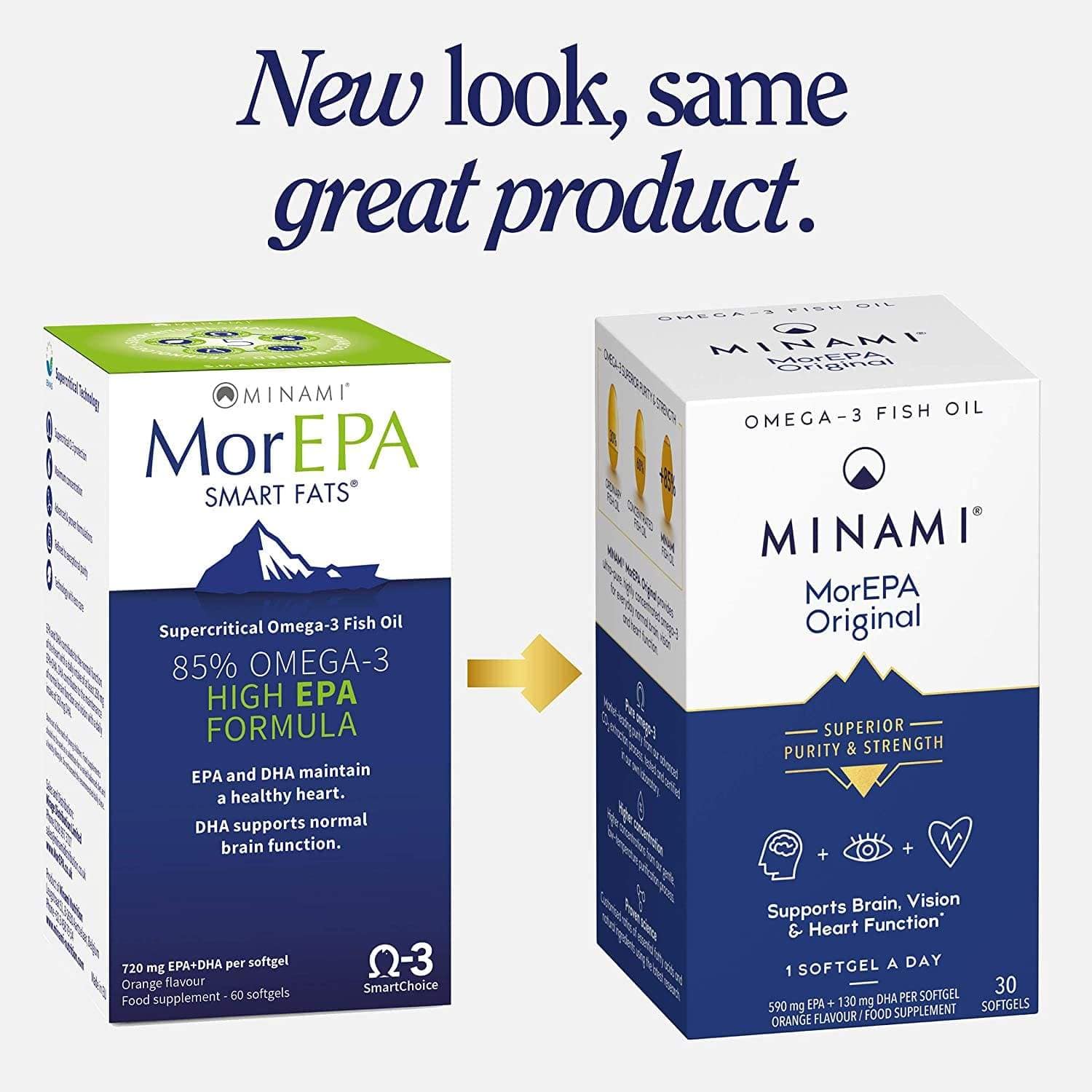 Minami MorEPA Original Omega-3 Fish Oil - 30 or 60 Caps
€ 17.75 EUR
Regular price
€ 20.95 EUR
MorEPA is a highly concentrated (85%) omega-3 food supplement (590 mg EPA+ 130 mg DHA) that contributes rapidly to a balanced omega-3 index.
EPA and DHA contribute to:
The normal function of the heart with a daily intake of at least 250 mg EPA+DHA (1 softgel/day)
DHA contributes to:
The maintenance of a normal vision and a normal brain function with a daily intake of at least 250 mg DHA (2 softgels/day)
Directions:
For adults and children as of 12 years old: 1 softgel a day, with a meal.
Ingredients / content per softgel:
Deep-sea fish oil concentrate (from anchovy, sardine and mackerel), fish gelatin, humectant: glycerol, natural orange flavor, antioxidant: a mix of rosemary and tocopherol rich extract (Miradoxan).
1 softgel contains:
Deep-sea fish oil concentrate  ............ 1000 mg
Omega-3 fatty acids  ................................ 850 mg
– EPA Eicosapentaenoic acid  ............... 590 mg
– DHA Docosahexaenoic acid  .............. 130 mg
– Other omega-3 fatty acids  ................ 130 mg