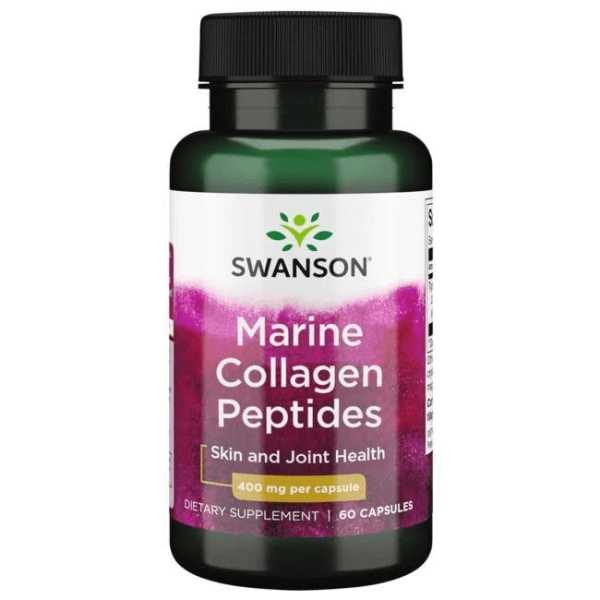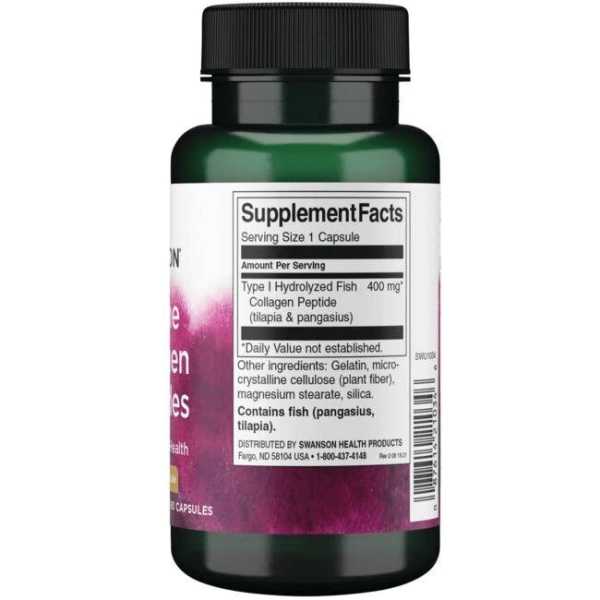 Swanson Marine Collagen Type 1 400mg - 60 Caps
€ 14.95 EUR
Regular price
€ 15.95 EUR
Product Description
Supports healthy skin, tendons and arteries
Helps nourish joints and bones
High-purity collagen formulated for fast absorption
Collagen is a foundational supplement for hair, skin and nail health, bone nourishment and joint support. But not all collagen is created equal. Did you know that scientists have identified 28 different types of collagen? Most supplements supply collagen type II, the primary form found in cartilage, but collagen type I is actually the predominant form found throughout the body in tissues that make up the skin, tendons, arteries and more. Hydrolyzed collagen is also know as collagen peptides. Swanson Hydrolyzed Marine Collagen supplies high-purity collagen type I prepared for rapid assimilation in bodily tissues.
Supplement Facts
Serving Size 1 Capsule
Amount Per Serving
% Daily Value
Type I Hydrolyzed Fish Collagen Peptide (tilapia & pangasius)

400 mg

*
*Daily Value not established.
Other ingredients: Gelatin, microcrystalline cellulose (plant fiber), magnesium stearate, silica.
Contains fish (pangasius, tilapia).
Suggested Use: As a dietary supplement, take one capsule two times per day with water.
Advisory Information:
To ensure a healthy lifestyle, it is essential to maintain a varied and balanced diet. Food supplements should not be relied upon as a substitute for this. If you are pregnant, breastfeeding, taking any medications, or under medical supervision, it is advised to consult with a doctor or healthcare professional before using any supplements. If you experience any adverse reactions, discontinue use and seek medical advice. Please keep these products out of the reach of children and refrain from using them if the seal under the cap is broken or missing. Additionally, it is important to note that this product is intended for use by individuals who are 18 years of age or older. Warning: Please do not exceed the stated recommended daily dose.