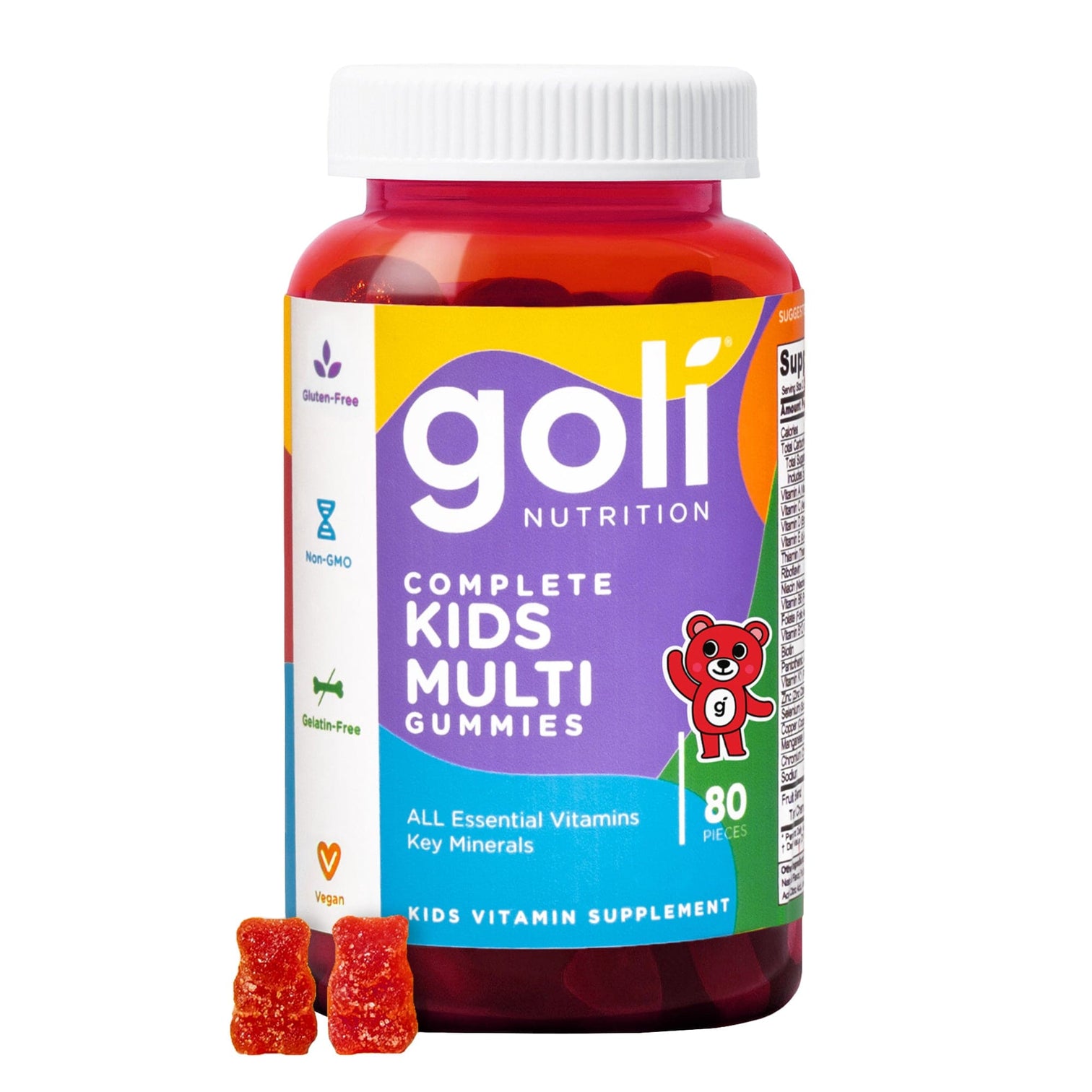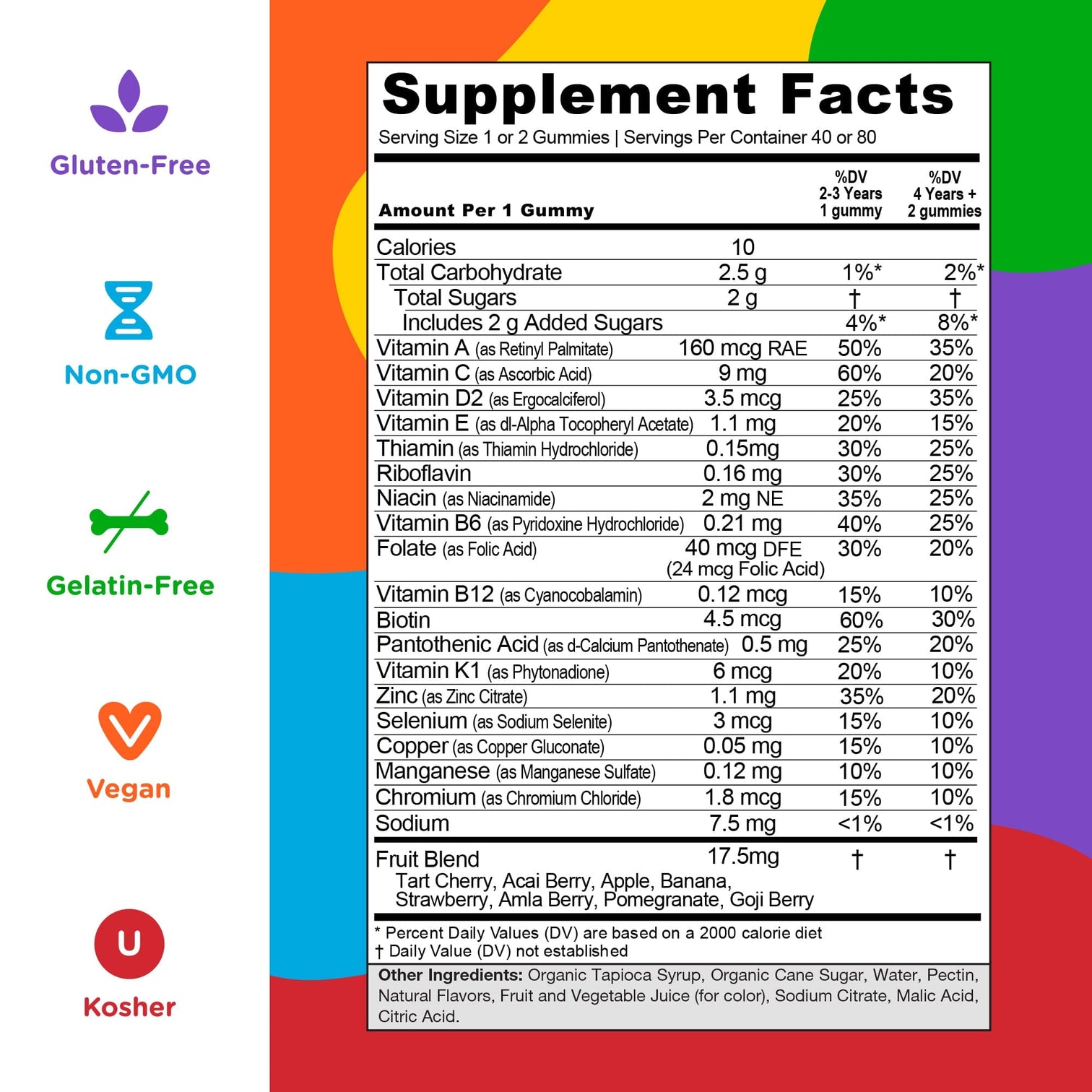 Goli Kids Multi Gummies - 80 Gummies
€ 18.95 EUR
Regular price
€ 24.95 EUR
**Buy 1 & Get 1 50% Off. For a limited time!** 
(Just add to cart)
Best Before Date: 31st January 2024

Our Complete Kids Multi Gummies are made with a unique combination of 18 key vitamins and minerals (whoa!) to help your little ones grow into strong and healthy adults!† Unlike most multivitamin gummies out there, our proprietary formula is COMPLETE with ALL 13 essential vitamins to help support:

Not your average kids multivitamin gummy!
Say goodbye to the days of begging your little ones to take their vitamins! These yummy gummies are designed for the small but mighty kiddos, packed with plenty of health-promoting ingredients! They're formulated to offer the COMPLETE spectrum of ALL 13 Essential Vitamins as well as Key Minerals, making up a total of 18 Nutrients to help them grow into shining stars.
18 Nutrients to help support Healthy Growth & Development.†
Vitamin D to help support Strong Bones, Teeth & Muscles.†
Vitamin A to help support Healthy Eyes.†
B Vitamins to help support a Healthy Brain & Nervous System.†
Vitamin C to help support a Healthy Immune System†
Vitamins A, C & E which provide a High Source of Added Antioxidants.†
Suggested use: 

Ages 2-3, take 1 gummy daily. 
Ages 4+, take 2 gummies daily.
Instruct children to chew thoroughly before swallowing.
Our Gummies DO NOT Contain:
Yeast, wheat, milk, eggs, gluten, soy, gelatin, peanuts, shellfish, dairy, artificial sweeteners, synthetic colours, artificial flavours, agave or salicylates.